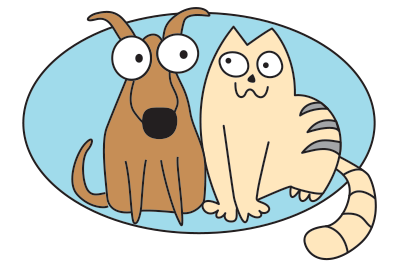 Areas of Service
We proudly serve the Connecticut towns of East Haven, Branford, Guilford, Madison, Killingworth, Clinton, Westbrook, Old Saybrook, Ivoryton and Essex.
Hours of Service
Morning: Scheduled between 6:30 a.m. and 9:00 a.m.
Mid-morning: Scheduled between 9:00 a.m. and 11:00 a.m.
Mid-day: Scheduled between 11:00 a.m. and 2:00 p.m.
Mid-afternoon: Scheduled between 2:00 p.m. and 5:00 p.m.
Dinner Visit: Scheduled between 5:00 p.m. and 7:00 p.m.
Evening: Scheduled between 6:00 p.m. and 9:30 p.m.
**Additional times are available from 5:30-6:30 a.m. and 9:30-11 p.m., but will incur an additional fee of $10.00 per visit for "Early Morning" and "Late Night."
Pet Sitting Rates
Dogs 30 minutes $25 per visit 1-2 Dogs ($5 each additional)
Small Animal Care Only $17.00 per visit
**Please note: there is an extra fee for additional pets outside the regular family.
We Let the Dogs Out pet sitting provides in-home loving care for all your pets' needs. In-home visits ensure that your pet is well cared for in the comfort of your own home which reduces stress both on you and your pet. We begin pet sitting with a free in-home consultation to meet you and your pets. This visit lets you and your pet get acquainted with us and enables us to find out what we can do to make the experience enjoyable for your pet.
We will tailor our visits to meet your pets' specific needs, but typically includes:
Feeding and fresh water at each visit
Walk or exercise in yard for dogs
Lots of love and affection
Administering medication or any other special needs your pet may have
While you are away from home we will also perform the following chores, at your request at no extra cost:
Take in the mail/newspaper daily
Garbage and Recycling
Water all plants
Alter the lighting in and around your home