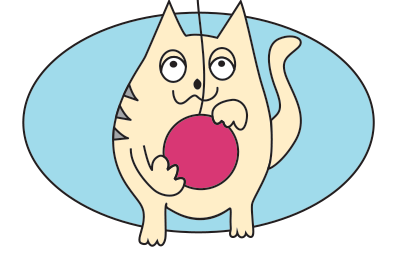 Areas of Service
We proudly serve the Connecticut towns of East Haven, Branford, Guilford, Madison, Killingworth, Clinton, Westbrook, Old Saybrook, Ivoryton and Essex.
Rates
1-3 Cats $22.00 per visit
($3.00 each additional cat)
Don't leave your cat to fend for himself, let us provide an in-home visit to make sure that he is happy and comfortable. We begin all services with a free in-home consultation to meet you and your pets. This visit lets you and your pet get acquainted with us and enables us to find out what we can do to make the experience enjoyable for your pet.
All visits are tailored to your cat's specific needs but typically include:
Fresh food and water at each visit
Changing and scooping out the litter box
Love and affection
Medication or any other special attention that your cat requires
We recommend at least one visit per day for all cats.
While you are away from home we will also perform the following chores at your request at no extra cost:
Take in the mail/newspaper daily
Garbage and Recycling
Water all plants
Alter the lighting in and around your home
We Let The Dogs Out now offers Grooming Services! Call 203.533.9442 to schedule an appointment today!