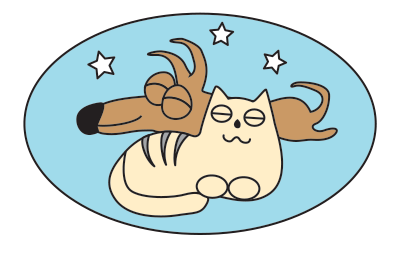 Bed & Biscuit Overnight Pet Care
Bed & Biscuit Overnight Pet Care
Areas of Service
We proudly serve the Connecticut towns of Branford, Guilford, Madison, Clinton, Westbrook and Essex
Overnight Pet Care Rates
Overnight pet care with morning and bedtime visit $95.00 per night for 1-3 pets
($10 each additional pet)
The B&B Overnight Pet Care provides you and your pet the peace of mind knowing someone is home with your pet when you are not, in a comfortable environment they know. Service includes a 13-hour increment of your choice between 6:00 p.m. and 9:00 a.m.  Breakfast visit and dinnertime visit are included in this service. You may choose to include additional visits to fit your pets' schedule, per the fee schedule above for a pet sit.
B&B Overnight Pet Care begins with a free in-home consultation to meet you and your pets. This visit lets you and your pet get acquainted with us and enables us to find out what we can do to make the experience enjoyable for your pet. We obtain your pet's history as well as Veterinarian information.
While you are away from home we will also perform the following chores at your request at no extra cost:
Take in the mail/newspaper daily
Garbage and Recycling
Water all plants
Alter the lighting in and around your home
Download "8 things you should ask before choosing a pet care service"